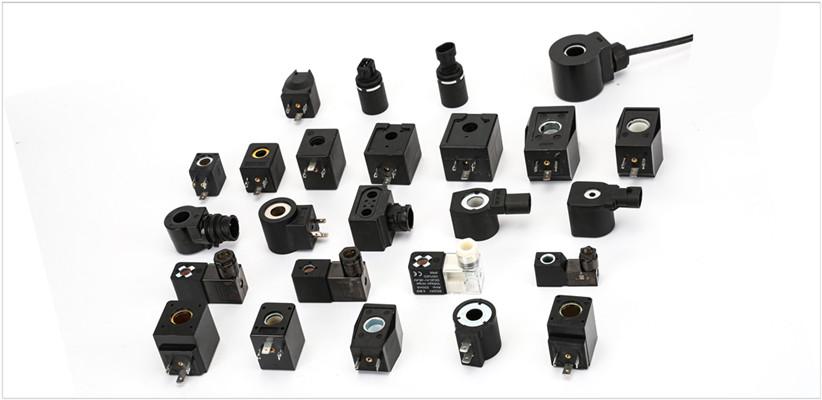 The Encapsulated coil is a coil that can withstand harsh working environments. It can protect the coil assembly from moisture, corrosive chemicals, vibration and other harsh working conditions. Nowadays, coil-based sensors, solenoids, transformers, toroidal coils, and motors have been mass-produced and encapsulated in thermoplastics to reduce manufacturing costs, reduce lead leakage and eliminate volatile organic compounds common in thermoset processing.
Do you need a professional Encapsulated coil manufacturer to provide products for your project? Beris is a manufacturer and exporter of solenoid valve coils from China. I have a professional team of engineers with rich manufacturing experience for Encapsulated coils and can provide you with the best coil solutions. If you need to buy Encapsulated coils, please contact our sales team, they will give the lowest discount price!
Products and Services We Provide
Various specifications of Encapsulated coil products
Customized solutions
Our coils have the characteristics of high performance, high reliability and long service life, can be used for different applications.
The Advantages of Our Encapsulated Coils
Protected from harmful environmental influences, moisture and external fluids
Prevent damage to the coil caused by operating errors during transportation
Uniform size and appearance characteristics
Improve heat dissipation
Low manufacturing cost, affordable
Application
Our Encapsulated coils are suitable for: industry, nuclear energy, aerospace, defence, medical, agriculture, textile, automotive and other industries
Quality Inspection
Our Encapsulated coil products are in compliance with ISO 9001:2008 certification. Before delivery, we will strictly inspect each exported product to ensure the quality of the product to ensure customer satisfaction. We are consistently ranked in the "Highest Supplier Ratings" of our customers. From product conception to application, our goal is to produce the highest quality products; deliver them consistently on the specified date and continue to improve in all aspects of our business.
Beris is Your Trusted Manufacturer of Encapsulated Coils
We are a professional manufacturer, providing Encapsulated coil products and solutions to more than 30 countries around the world every year. Our engineering staff can find manufacturing solutions to meet customer needs from prototypes to mass production. For more information about our custom Encapsulated coils, please contact us directly.
Enter your inquiry details, We will reply you in 24 hours.
Phone can't be empty
Phone
Products can't be empty
Products you want
Verification code error